September 18, 2017
Leasing
0 Comments
Leasing commercial real estate is an important decision that can dramatically affect the success of your business. From location to square footage to budget, there are many factors that tenants must carefully consider prior to signing on the dotted line.
One of those considerations is whether to sign a long- or short-term lease. This is a very common question that we as commercial real estate Brokers are asked. And our answer? It depends on your situation.
There simply is no blanket right answer, as each option offers its own advantages.   Depending on the current, and near future situation, of the tenant's business each option can serve its needs and positively affect its bottom line.
Below we analyze the advantages of both long- and short-term commercial leases. Hopefully after reading you will have more clear picture on which option is right for you and your specific commercial real estate needs.
[bctt tweet="A #CRE decision that affects your bottomline. Should you lease short- or long-term? Here's how to decide:" username=""]
Reasons For Signing a Short-Term Commercial Real Estate Lease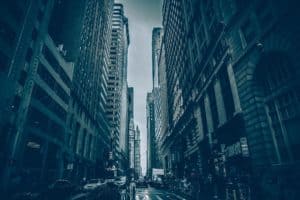 A short-term lease is defined as having a lease term of 5-years and under.
Flexibility is Important to You
Probably the largest advantage of leasing commercial real estate short-term is the flexibility that it provides for your business. Whatever circumstances change, whether it be financially, environmentally or legally, a business is can shift without having to sit through a 10 to 15 year lease.
You Have a New Business
New businesses are always unpredictable. They could be a huge success, or they could crash and burn. In fact, 8 out of 10 businesses fail within the first 18 months. Tenants who are in the first of second year of business ownership are better off signing short-term leases. This way no matter the outcome, you flourish or crash, you are not legally bound to pay rent on a long lease you can't afford or doesn't suit your needs.
You Expect Your Business to Expand or Downsize
Maybe your business opened a new division and needs a location more near a distribution center, or is restructuring and needs less space. No matter the changes that are ahead a short-term lease will allow you to move into the commercial real estate lease that suits your needs without draining your bank account.
Reasons For Signing a Long- Commercial Real Estate Lease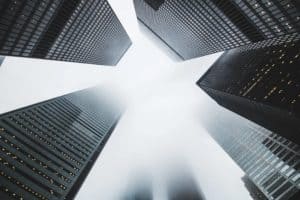 A long-term commercial real estate lease is defined as having a lease term of 5 years or more.
Location Matters to the Success of Your Business
If there is one thing that everyone knows about real estate it's that location matters! So when a tenant is lucky enough to find a commercial space and location that positively serves their business, they are going to want to stay for a while. The key is stability, and a long-term lease provides a less risky situation allowing a tenant to keep their space even if it's sold.
You Can Lock In a Lower Rental Rate
Landlords are in the business of making money and the reason they invest in commercial real estate is the steady stream of income it provides in the form of rent. If a Landlord locks a tenant into a long-term lease they know they have a guaranteed income stream for an extended period. This makes them more likely to provide lower rental rates and rent concessions.
If Your Market Conditions are Turbulent
A long-term commercial lease provides predictability. A tenant is locked into a rental rate in a space at a location of their choosing. So, regardless of market conditions they know how much they will pay year-after-year. By comparison tenants with short-term leases could see rental rates that skyrocket in tight markets.
Looking to Lease Commercial Space in Baton Rouge?
Whether you have figured out you need a short- or long-term lease, first you need to find the commercial space. If you are seeking to lease in and around Baton Rouge, LA then let the experts at SVN | Graham, Langlois & Legendre help find you the ideal space for your business…and budget. With over vast experience and connections in the Baton Rouge commercial market we have access to the most space, and the experience to get you the best deal. Contact us at (225) 367-1515 to get started.