June 13, 2017
CRE
0 Comments
When investing, it is important to keep your eye on the prize. Commercial real estate is an investment which can produce a great profit when done the correct way. It can sometimes be difficult to maximize your products and involves a lot more than just taking a risk. Our friends at SVN | Southgate Realty, LLC have pointed out some ways to get the most out of your commercial real estate.
---
Commercial real estate is an investment, and we don't know a single person who invests strictly for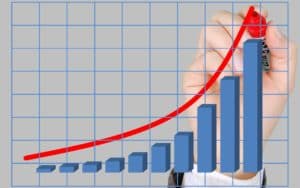 the fun of it. When you are in the process of buying or selling CRE assets you do so under the assumption that you will ultimately see a return. After all, maximum value is the name of the game.
Realizing maximum value in a commercial real estate transaction can involve quite a few variables, from absorption rates to financial market fluctuations. While some of these things are out of your control, think local government factors or market conditions, is there a way to ensure returns in every single commercial real estate transaction? Keep reading to find out.
How to Guarantee the Highest Commercial Real Estate Returns
Just like us, our colleagues, our competitors, the industry at large and every client we've ever serviced…the Research Department at SVN International Corp. wanted to know the answer, and last year they set out to find it.
They worked with Real Capital Analytics to comb through over 15,000 transactional sale records collected over 10 years across 10 states, and the answer they found was undeniable.
In their published Cooperation Study Report, SVN found that cooperation in commercial real estate drives value, increasing returns 9.6% per square foot on average when compared to deals where brokers didn't cooperate (i.e. one-sided deals).The report included…